Get Suppliers Info on Phone / SMS / Email
Quick Inquiry Form
Request A Callback
?
Submit your buy requirement and request a callback. Buyers helpdesk will help you connect with right suppliers.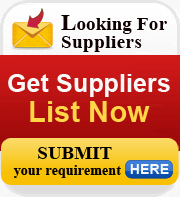 INDIAN SELLERS

(engaged in manufacturing and exporting of incense & agarbatti, incense, agarbatti, incense sticks & )



(incorporated in the year 2009, we are the prime manufacturer, exporter and supplier of incense & aga)



(colour to colour plastic mats, white base plastic mats, color plastic mats, plastic carpet mats, flo)



(we are dealing in wide range of incense sticks, dhoop cones, dhoopbatti, perfumed agarbatti, rose dh)



(vivaha samagri kit, hindu vivaha samagri kit, ayyappa pooja kit, ayyappa padi pooja dravyam samagri )



(incense stick making machine, incense sticks, agarbatti making machine, raw agarbatti, automatic inc)



(solar light products, solar lanterns, induction cookers, solar lights, solar products, portable sola)



(we are the foremost exporter and supplier of of premium quality incense and agarbathi such as super )



(appalam, papad, granite, incense stick, coconut shell charcoal briquettes graphite granite, incense )



(incense sticks, pooja items, hair oil, dhoop, perfumed sticks, agarbatti, incense agarbatti, kashi d)



(incense sticks, incense)



(we are leading manufacture, exporter and supplier raw agarbatti , flora agarbatti and also deals in )



(manufacturing and exporting all types of incense, agarbatti, incense plates, incense paste, incense )



(we offer incense & agarbatti such as flora incense sticks, incense sticks, sambrani dhoop, sandal in)



(we are amongst the topmost manufacturers and exporters of high quality incense sticks & agarbatt lik)


---
Incense & Agarbatti Companies
%method>


Browse through online catalogs of leading Incense & Agarbatti suppliers, Incense & Agarbatti exporters and manufacturers with detailed company profiles, product description, product images and much more.

| | | | |
| --- | --- | --- | --- |
| | Accepts only Domestic Inquiries | | Accepts only Export Inquiries |