Get Suppliers Info on Phone / SMS / Email
Quick Inquiry Form
Request A Callback
?
Submit your buy requirement and request a callback. Buyers helpdesk will help you connect with right suppliers.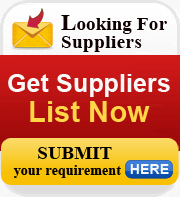 INDIAN SELLERS

(spanish guitar, wooden violin, teak wood harmonium, bass guitar, wooden harmonium, wooden tabla, woo)



(we are the suppliers of musical instruments, such as musical tabla, traditional tabla , harmonium, d)



(strings, winds, percussion, books, musical instruments, electronic tanpuras, tabla, tuners, tanpura,)



(manufacturer and exporter of indian musical instruments, electronic musical instrument, string instr)



(digital piano, casio digital pianos, standard trumpet, complete yamaha trumpet, brasswind yamaha tru)



(keyboard)



(manufacturer and supplier of musical instrument, harmonium, sitar, flute, scale change harmonium, ta)



(since our foundation in the year 1990, we are involved in manufacturing, supplying, trading and expo)



(violin parts set, violin fingerboard, viola fingerboard, cello fingerboard, bass fingerboard, violin)



(exporting and manufacturing of musical instrument, harmonium, tabla set, sitar, tabla, tabla drums s)



(we are the leading supplier of musical instrument, old sound player also deals in modern chair, mode)



(we are one of trusted manufacturer, supplier & exporter of harmonium, pianos, 3 scale changer harmon)



(piano wire)



(entered into the market in the year 2000, our range of musical instruments is manufactured using pre)



(we are one of eminent trader & supplier of temple bell machine, we are also offering 90 offset print)


---
Musical Instrument Companies
%method>



Browse through online catalogs of leading Musical Instrument suppliers, Musical Instrument exporters and manufacturers with detailed company profiles, product description, product images and much more.

| | | | |
| --- | --- | --- | --- |
| | Accepts only Domestic Inquiries | | Accepts only Export Inquiries |