Get Suppliers Info on Phone / SMS / Email
Quick Inquiry Form
Request A Callback
?
Submit your buy requirement and request a callback. Buyers helpdesk will help you connect with right suppliers.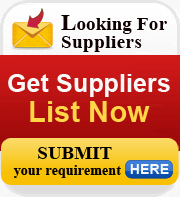 INDIAN SELLERS

(thresher machine, milling machine, turret milling machine, vertical milling machines, industrial mil)



(since our inception in 1994, we are leading exporter, manufacturer and supplier of sugar machinery s)



(power steel kolhu, power steel crusher, sugar mill crusher, sugarcane crushing equipments, sugarcane)



(sugar mill machines, paper mill machines, cement plants, ethanol plants, paper roller machine, pulp )



(power tiller, agricultural sprayers, post hole digger, earth augar, pump sets, brush cutter, pole pr)



(we are a manufacturer, exporter, supplier and service provider of a significant array of sugar machi)



(sugar grinding machine)



(bangle profiling machine, color press, ear ring rounding machine, single head roll press, hydraulic )



(sugar mill machine, color precipitants, sugar melt clarification system, sugar filtrate clarificatio)



(spices, agro products, milling products, soya products, sugar, sugar products, sugar cubes, sugar sa)



(combining outstanding quality and value, our organization is manufacturing and exporting a wide rang)



(we are highly recognized enterprise engaged in the manufacturing, exporting and supplying of premium)



(manufacturer, exporter and supplier of sugar machinery like sugarcane crusher, sugarcane machine, 2 )



(excel b roll excel, heavy duty sugar cane crusher, horizontal sugar cane crusher, stainless steel su)



(with rich industry experience and iso 9001: 2000 certification, we hold the ability to serve our cli)


---
Sugar Machinery Companies
%method>




Browse through online catalogs of leading Sugar Machinery suppliers, Sugar Machinery exporters and manufacturers with detailed company profiles, product description, product images and much more.

| | | | |
| --- | --- | --- | --- |
| | Accepts only Domestic Inquiries | | Accepts only Export Inquiries |